Uw nettoloon of honoraria komen regelmatig binnen, waarom zou u zich dan druk maken over het beheer van uw budget? U kunt natuurlijk uit uw geldreserves putten tot ze leeg zijn… op het gevaar af aan het eind van de maand geen geld meer over te houden. Om financiële moeilijkheden te vermijden kunt u uw persoonlijke uitgaven ook gaan beheren naargelang uw middelen. Bent u zuinig of vindt u dat geld moet rollen?
De onderstaande vijf tips helpen u om uw uitgaven doordacht te beheren. Op die manier kunt u de verschillende kosten dragen, sparen maar ook lenen om uw projecten of dromen meteen te realiseren!
Om uw geld goed te kunnen beheren, moet u eerst weten waaraan u welke bedragen spendeert. Zo kunt u een onderscheid maken tussen vaste terugkerende kosten, variabele maandelijkse kosten, belastingen, spaargeld en leningen.
1. Maak een lijstje van uw vaste terugkerende kosten
Dit zijn de verplichte uitgaven die maandelijks of jaarlijks terugkeren met relatief stabiele bedragen.
Onder deze rubriek vallen de huur of een hypothecaire lening, energiekosten (stookolie, gas, elektriciteit, water …), diverse taksen (tv, voertuigen, gemeente, onroerende voorheffing …), verzekeringen (voertuigen, brand, burgerlijke aansprakelijkheid, rechtsbijstand …), onderhoud (voertuigen, verwarmingsketel …), abonnementen (sportclubs, kranten en tijdschriften …), enz.
2. Maak een lijstje van uw variabele terugkerende kosten
Bepaalde kosten komen regelmatig terug, maar met variabele bedragen. Denk bijvoorbeeld aan uw uitgaven voor voeding, hobby's, kleding, medicijnen, diensten (tv, gsm, vaste telefoon, internet), enz. Idealiter noteert u gedurende enkele maanden alle bedragen en berekent u het gemiddelde ervan. Dat gemiddelde dient dan als referentie voor het maandelijks te voorziene bedrag.
Deze variabele kosten zijn min of meer reduceerbaar. U kunt ze aanpassen naargelang het verschil tussen uw maandloon en het totaalbedrag dat u maandelijks moet opzijleggen voor vaste terugkerende kosten.
3. Wees voorbereid op buitengewone kosten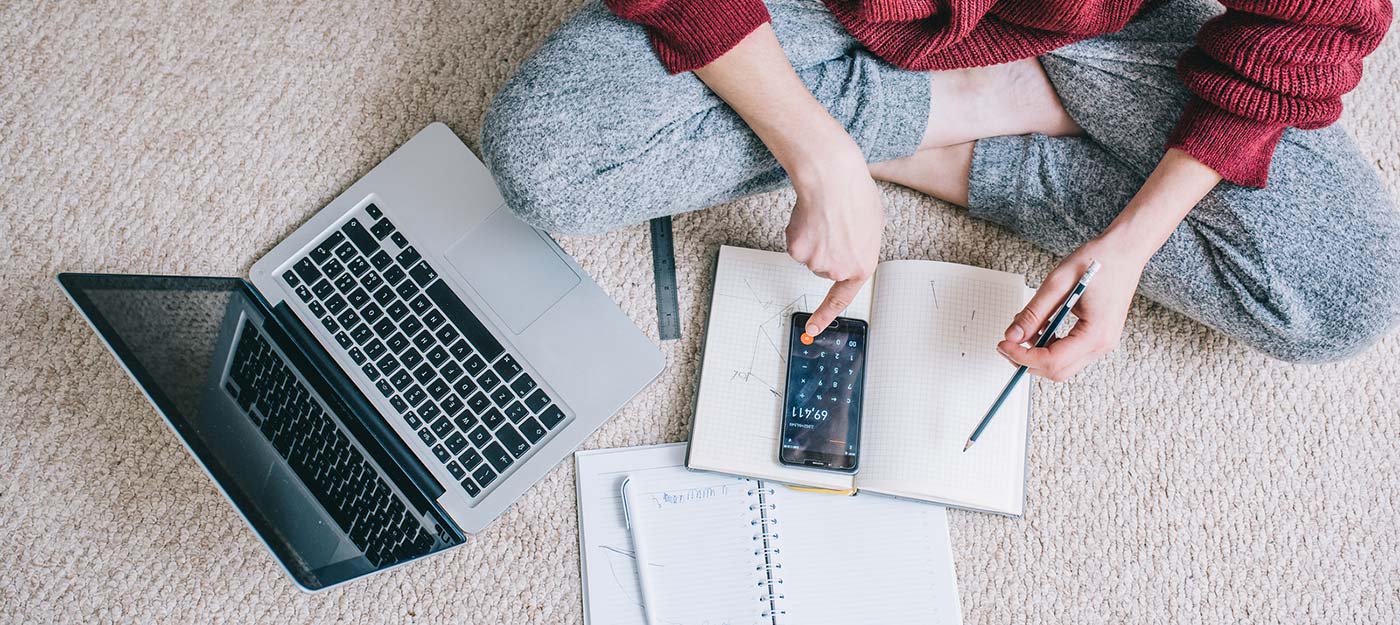 Naast de verwachte uitgaven kunt u op gezette tijden geconfronteerd worden met buitengewone kosten. Denk bijvoorbeeld aan een grote herstelling aan uw wagen of uw woning, de vervanging van een elektrische huishoudapparaat, de vervanging van uw gsm, …
Om deze kosten het hoofd te bieden hebt u twee mogelijkheden. Ofwel zet u maandelijks een bepaald bedrag op een spaarrekening, ofwel maakt u gebruik van een lening op afbetaling. Hierop komen we terug in punt 5.
4. Schat het bedrag van uw belastingen
Zelfs als uw belastingen aan de basis worden ingehouden en van uw brutoloon worden afgetrokken, is het niet uitgesloten dat u jaarlijks moet bijbetalen. Hou hier rekening mee! Indien uw situatie niet is veranderd, zal dat ongeveer hetzelfde bedrag zijn als het jaar voordien.
Bent u zelfstandig, dan kent u ongetwijfeld het belang van voorafbetalingen om een vermeerdering van belastingen te vermijden.
5. Bepaal hoeveel u wilt sparen of lenen
Een andere belangrijke categorie is het deel dat u spaart en/of investeert in leningen.
5.1. Spaargeld
Het bedrag dat u kunt sparen, is afhankelijk van het verschil tussen uw maandloon en de som van uw variabele en vaste kosten. Voor zover het mogelijk is, kunt u door wat geld opzij te zetten een reserve aanleggen. Deze kunt u gebruiken in geval van hoge nood of bij een onverwachte grote uitgave.